Arrow Quest
Arrow Quest is an archery game made in several days for practicing purposes. The game features 3 different game modes. Those are:
Infinite mode - game mode meant for practicing
Time trail mode - game mode in which you need to hit the target to get more time
Survive mode - game mode in which you have to be careful how you shoot because you have limited number of arrows, but you can gain them by hitting the target
You can shoot arrows by holding the left mouse button and dragging your mouse. If you drag more your shoot will be more powerful.
The goal of the game is to get as high score as possible. All your best scores from "Survive" and "Time trail" game modes will be saved, and you can check them inside game's main menu.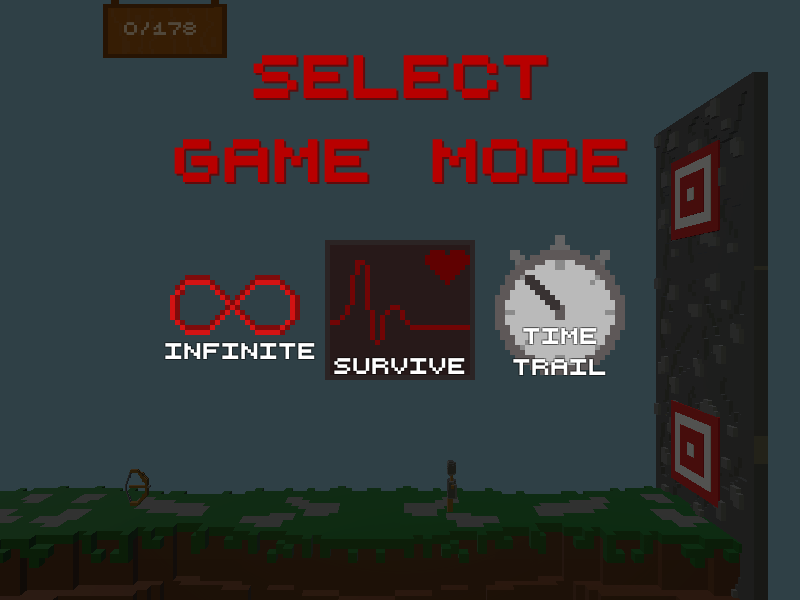 You have 3 game modes to choose from